Our Burnsville Location is Moving!
After almost 10 years of our Burnsville office operating out of the Gateway Office Plaza building we are moving!
Our new office, conveniently located near the Burnsville shopping center, will give us more space for new closer's, a fresh start, and an exciting opportunity to continue to grow in a thriving area of Burnsville! We're so excited about this new opportunity.
As of Monday, October 29th, our new BURNSVILLE address is:
14300 Nicollet Court #300
Burnsville, MN 55306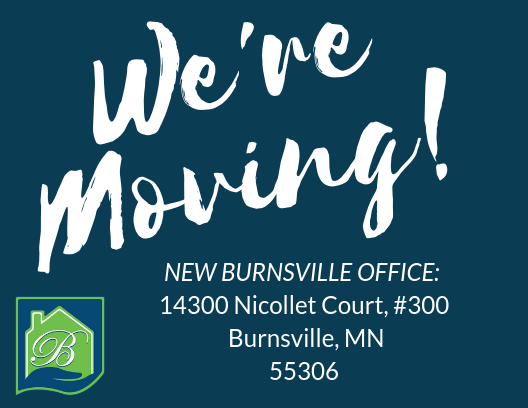 We look forward to serving our customers in this new space and are excited about the opportunities it gives us! If you have any questions about finding our new location, please contact our main line at (952) 955-8111.
Interested in closing at our new location? To place a Title Order, email OrderTitle@BankersTitleMN.com or visit our Title Order form on our website.