The Closing Process
There are five basic steps usually followed in somewhat the same order in every real estate transaction. Here's what you can expect.
Buyers and Sellers should bring specific things to closing. Check out your Pre-Closing Checklist to see what you should bring.
What is Title Insurance? Why do I need it? Get your Title Insurance questions answered.
Your safety is our priority. At Bankers, we are taking enhanced, diligent steps to prevent wire-fraud and keep you safe. Review our wire instructions before sending funds.
General closing questions answered here.
It's no secret that the Real Estate transaction is complex. Ace your vocabulary test by checking out our glossary of frequently used terms.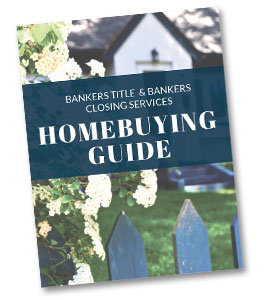 Sign Up For Our Newsletter